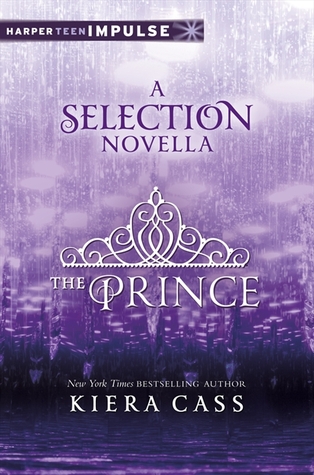 Images from http://theselection.wikia.com
By Kiera Cass
I LOVE the Selection Books and was super excited to read The Heir in June. I was most excited because it seemed like a set up for a whole new trilogy and that would be amazing! However, while I was getting ready to write this post I learned that there is only going to be one more book in 2016 and a collection of other material released in one book and then Kiera Cass is done with Illea. I will take what I can get!
The other exciting thing I found out is that The Selection is going to be made into a movie. Yahoo!! Anyway, back to the books. . . I am cheating a bit by talking about The Heir since I read it in June but if you liked The Selection series you should
definitely
read this book .
Also, in case you didn't know there are a few novellas written from different character's points of view. The Prince is obviously written from the Prince's point of view. It tells Maxon's point of view when The Selection gets started. I liked it because it gives a new side to things and I liked the story the first time so I was happy to re-visit it. The only thing I will say is it's too short! Yes, it's a novella so it's meant to be short but I wanted to read further into the story! When the collection comes out, which will be called Happily Ever After, The Prince will be included in the book with two bonus chapters. I think that will make this even better.
If you love The Selection, both of these books are worth reading. We have The Heir in our library and The Prince is available on Overdrive.